During the last day of Hari Raya, our neighbour prepared some food & gave Jas some.
On top of that, they also gave us some pancakes too.
Because their pancake is make with flour & egg, we are allow to have a pc of it.
Tasty pancakes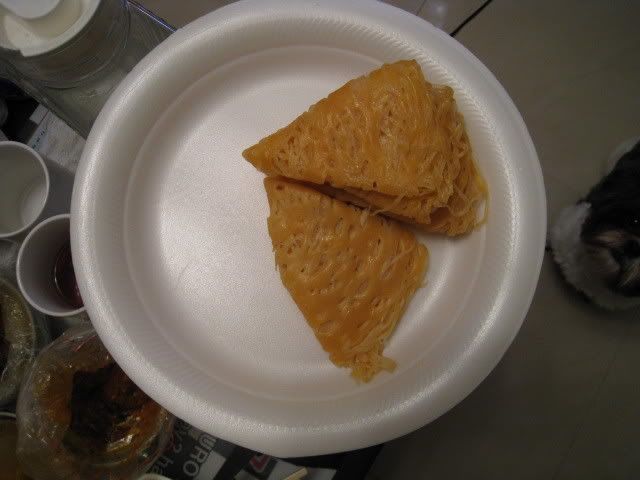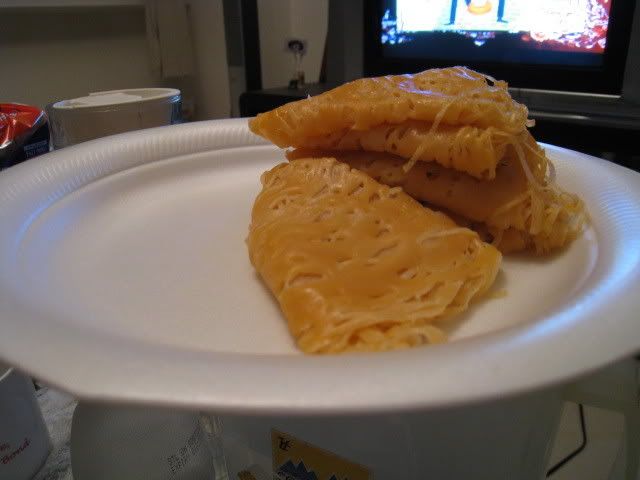 Pabble quickly have your share, I want mine!!